Vastly Vinitech: the grandest wine tradeshow - Bordeaux, France; exhibition for enology and viticulture
Every second year thousands of wine professionals from all over the world gather at the Bordeaux-Lac center in Bordeaux, France, to attend Vinitech, the leading international exhibition for enology and viticulture. More than 50,000 visitors from 60 countries and five continents attended the show Dec. 3-6, 2002. The 37,000 square meters (approx. 410,000 sq. ft.) of exhibition hail showcased 850 exhibitors representing more than 1,000 brands from grape sorting systems to corks.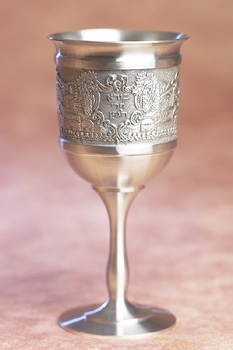 The theme for 2002, "quality techniques for quality wines," emphasized the industry trend towards better hygiene standards not only in the field, but also during the winemaking process and wine storage. In a survey commissioned by Vinitech, results confirmed that the industry is heading towards a more pure product that meets environmental and health standards.
In keeping with this theme, 70 companies competed for gold medals with judging which emphasized the degree of innovation, improvement in the quality of wines and eco-friendliness. It was no surprise that French companies dominated all medal categories. Gold medals were awarded to Atesn-triviti for an automatic harvest separator, NeoTic for an innovative follow-up means for winemaking and Oxoline-Gregoire for an expandable modular tubular structure for storing and working on barrels.
Silver medals were awarded to CDER Informatique for its programs for precision vineyard work, Pellenc for its universal leaf stripper with flexible rotating drum, Derrien & Nicolas for its cylindrical wooden case and Tecnoma Technologies for its automatic speed regulator for straddle tractors.
Bronze awards went to Balligand Constructions Mecaniques for its self-driven tool holder, Novinox for its sintered stainless steel filtration and Michael Paetzold for its process for treating agricultural effluent containing residues of plant treatment products. Ten companies received commendations, including BSN GlassPack for its range of bottles and S.OC.MA. for its tractor-based grape picking system.
Although no American companies were honored this year, U.S. attendance and exhibitors were expected to have increased over Vinitech 2000, though no figures were available at presstime. Some of the American exhibitors participated in a United States kiosk that included Western Square Industries, Bird Gard LLC, PTI Advanced Filtration, Fox River Paper Co. and U.S. Commercial Service.
Trygve Mikkelsen of Stockton, Calif.'s Western Square said, "I was very pleased with the experience at the U.S. Pavilion. The help from the staff of the Bordeaux U.S. consulate as well as the volunteer interpreters arranged by them, was fantastic. It was like having a local branch office arranging all the details and setting appointments."
In addition to visiting the 850 booths at the show, attendees could hear experts speak on a variety of topics at the Mondiaviti symposium or visit any of 14 local wineries offering tours in the Bordeaux wine country. We settled on a visit to Chateau Guiraud--located in the Sauternes region-- after our first six choices were filled. Though it wasn't our first pick, the winery proved to be a worthwhile alternate.
Vinitech also teamed up with the city of Bordeaux to host the third session of Millesimages, the international vine, wine and spirits film festival. Each night during Vinitech, a different movie was screened for viewer entertainment and judges' scrutiny. Film competition winners were announced at Vinitech's gala awards ceremony.
Francois de la Giroday, president of Vinitech, (accurately) describes the event as "the world's No. 1 exhibition for vineyard and winery equipment and techniques for viticulture and wine and spirits production." The quality of the booths and the sheer quantity of equipment displayed at the 2002 show were beyond impressive.
Due to the show's success in Bordeaux, it is now expanding into other markets. Vinitech exhibited in the Unified Wine & Grape Symposium this year in Sacramento, Calif., and it is also expanding into China and South America. For more information on any of the Vinitech events, visit the Web site, vinitech-bordeaux.com.
RELATED ARTICLE: Vinitech Going Global
Vinitech will expand beyond its biennial Bordeaux base this year. Vinitech Mercosur will be July 10-12 in Santiago, Chile. Vinitech China will be Oct. 27-29 in Quingdao-Shandong, China.
Organizers point out that Chile is the world's sixth largest wine exporting nation, and that Chilean production increased 33.5% from 1999 to 2000. Chinese wine production grew 62% between 1998 and 2000, and China is expected to become the fourth or fifth largest wine producer in the world in the next decade.
Participants can choose from various packages, including trade show exhibition, technical discovery mission and business meetings.
For more information, phone (888) 522-5001, ext. 2521, e-mail dscanlon@promosalons.com or visit the Web site promosalons.com.
Parker Rep Requires Legal Advocate
Hanna Agostini, Bordeaux representative for The Wine Advocate since 1996, was arrested in late January and charged with forgery and "profiting from a breach of trust." Agostini, an attorney, also worked as a wine consultant for the Geens Group, a Belgian company with wine interests in France.
Agostini apparently used Wine Advocate letterhead to bill the Geens Group for more than $50,000. The bills allegedly were part of a scam involving Isabele Teles Pinto, former CEO of Geens. French police believe Teles Pinto embezzled about $800,000 and Agostini fraudulently received a total of $150,000.
Wine Advocate publisher Robert Parker criticized his associate's "bad judgement" in working for a wine company, but maintained, "I am a civil libertarian and I still believe she is innocent until proven guilty." Nonetheless, Parker said he was increasingly troubled by the accusations and was considering replacing Agostini until all this is resolved."
If convicted, Agostini faces a maximum penalty of $1 .08 million and five years in jail.